At Al's RV we have Whatcom counties largest selection of RV parts and accessories. With a 2000 sq./ft. show room we carry more than 3000 parts. If we don't have the part in stock many of out resources are able to get that part here for you overnight at no extra cost. Our knowledgeable parts and customer service professionals combine for more than 25 years of experience and are willing to help you find what ever you need.
Specialty Parts
Along with our extensive catalogue of parts we have invested time and resources in getting to know and use some very specialty products. Our technicians and sales staff have received training and certification with many of these manufactures. From our experience these products provide some of the best quality and results that we can find for their specific uses.
On Demand Hot Water
We are factory trained and authorized for sales and install of the Truma Aqua-go and Aqua-go Comfort water heaters.
Towing and Suspension
We sell and install all lines of Roadmaster towing solutions and suspension up-grades.
Braking Systems
SMI auxiliary braking systems offer easy of use and set up with high quality American construction.
Trailer Axle Alignment
Correct Trac allows us to align the axles of your trailer so that your tires wear even and last longer.
Steering Stabilization
Safe-T-Plus is the highest quality steering stabilizer on the market. This product improves drivability, safety and control.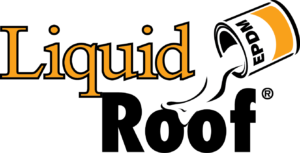 Epoxy EPDM Roof Coating
Rejuvenate the worn out rubber roof of your RV with this epoxy recoat system. Repair and recoat with a 5 year warranty.
Camper Tie Downs and Hitches
We are factory trained and authorized to sell and install all lines of Torklift camper tie downs, hitches and accessories.
Deep Cycle RV Batteries
The highest quality American built battery available. Crown has been building deep cycle batteries longer than anyone else.
RV Satellite Provider
Dish Network is the only satellite provider to provide month-month service for your RV so you don't have to pay when your not using your RV.
THIN-LITE
LED Interior Lighting
We work hand in hand with Thin Lite to help develop some of the best LED interior lights available.
Axles, Suspension and Brakes
We are factory trained to install, service, and sell all lines of Dexter axle and brake components.
Performance Suspension Upgrades
We are factory trained to assess the performance of your RV suspension and suggest the right Super Steer product to improve your handling.